A convenient, convenient and safe way of ensuring hand hygiene.
Price in pre-order *
$1200.00

*Approximate price. The final price may vary depending on the model and specifications.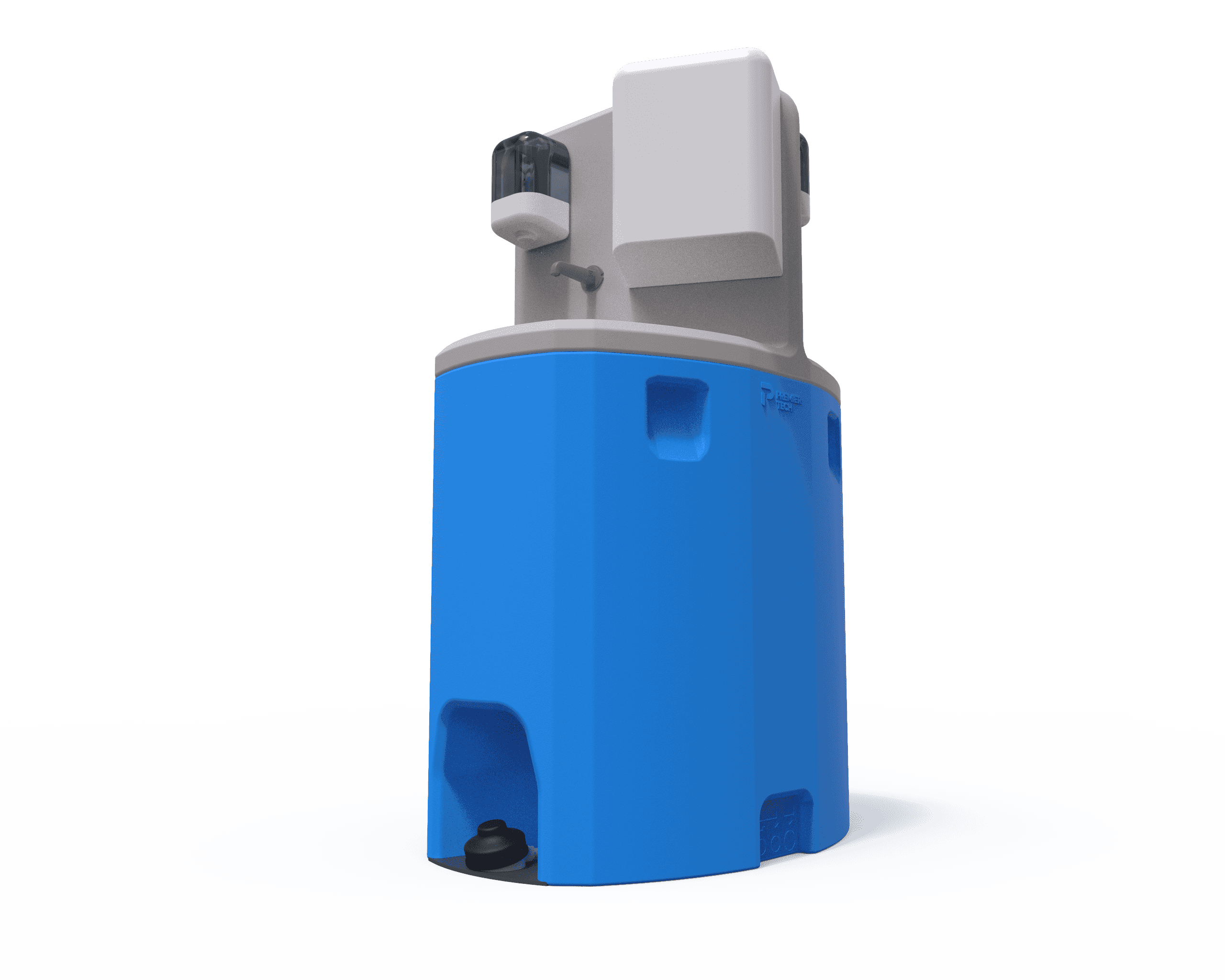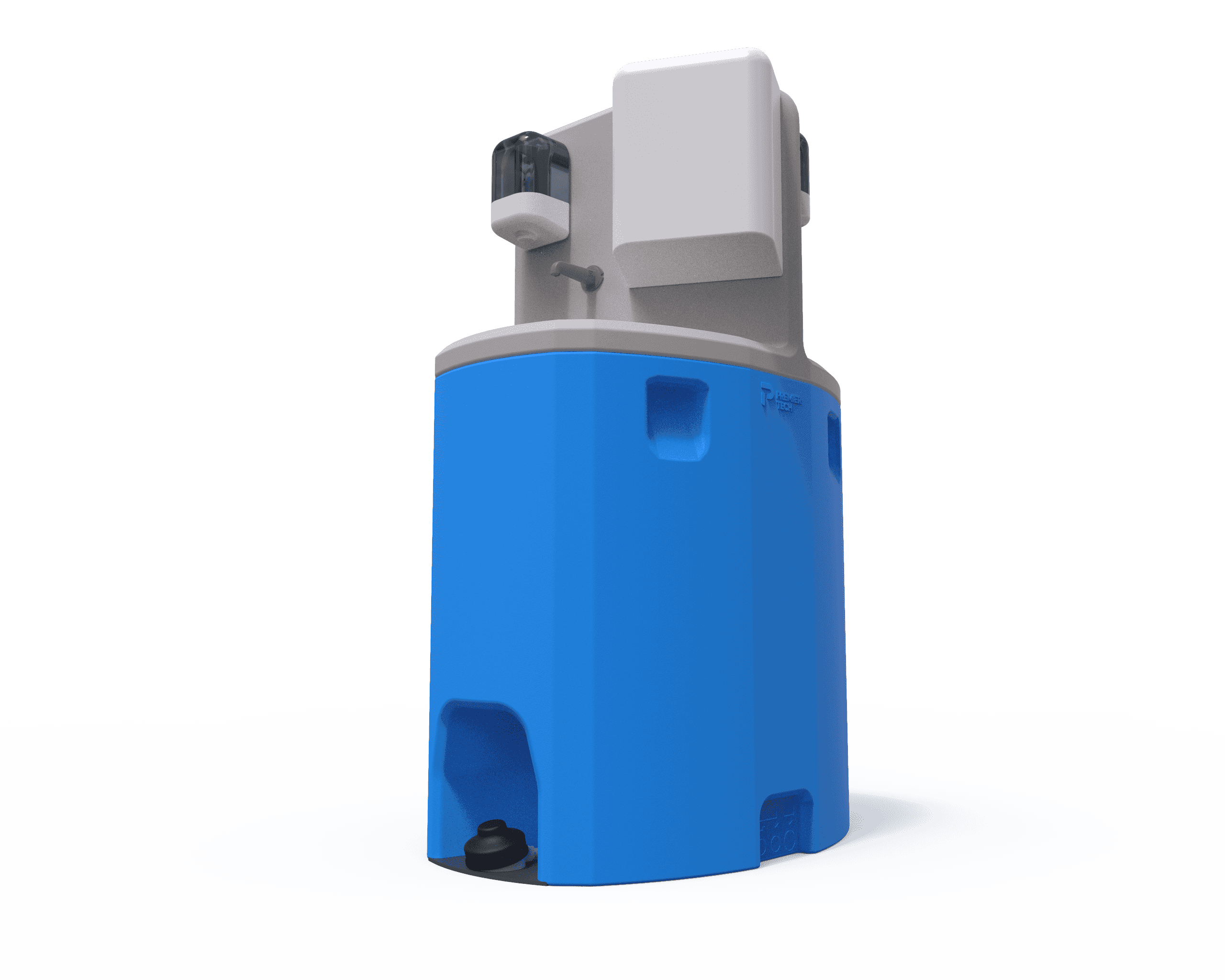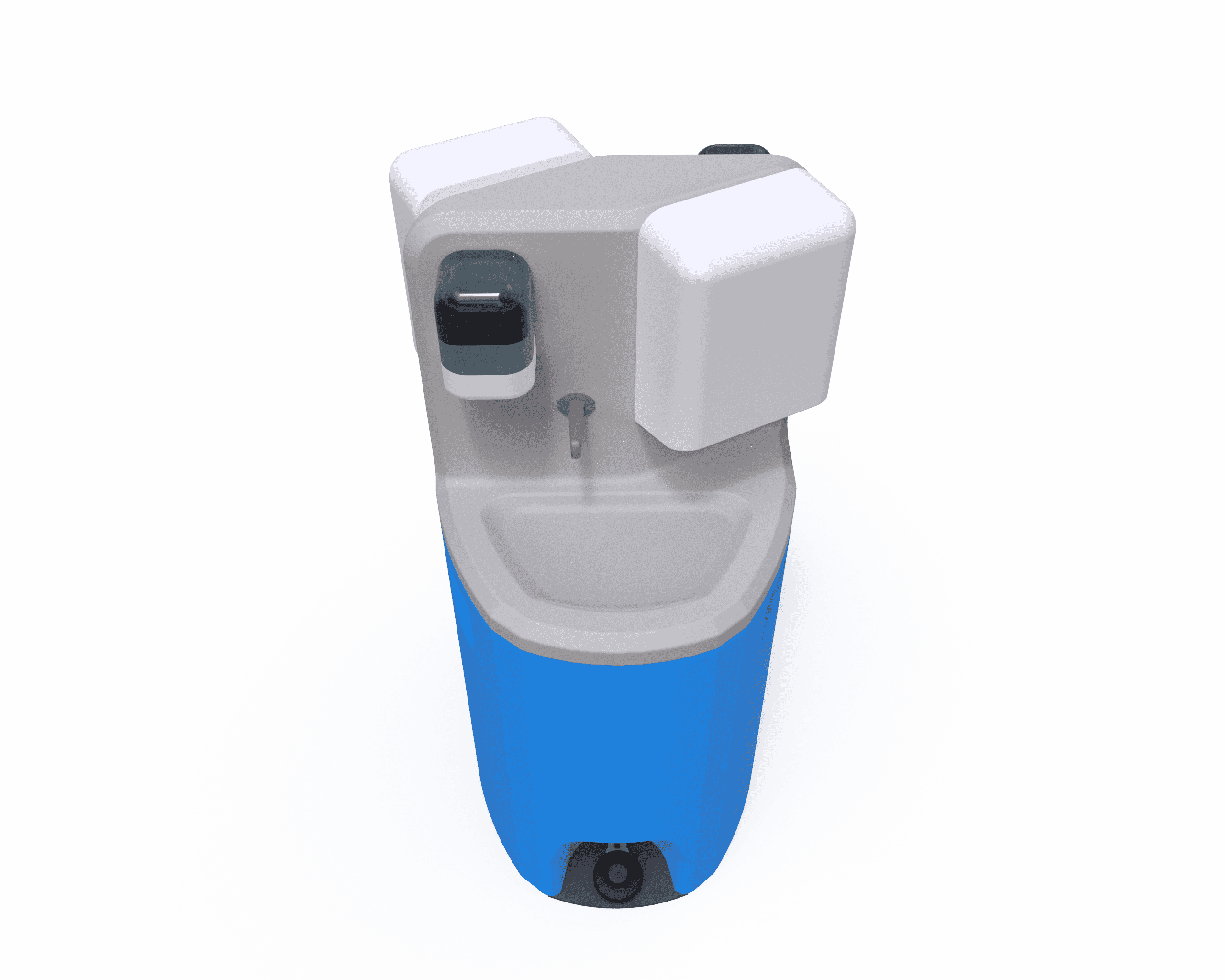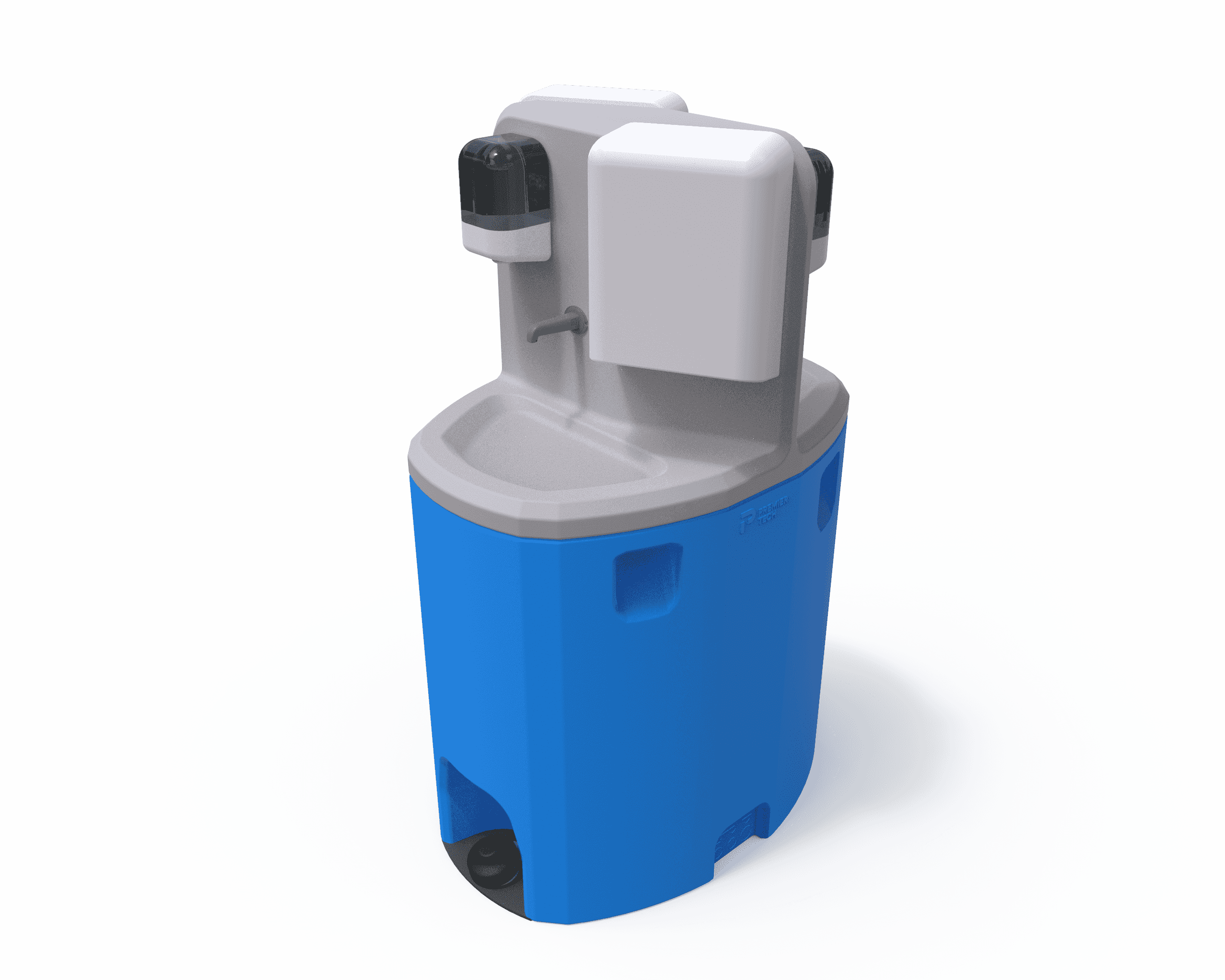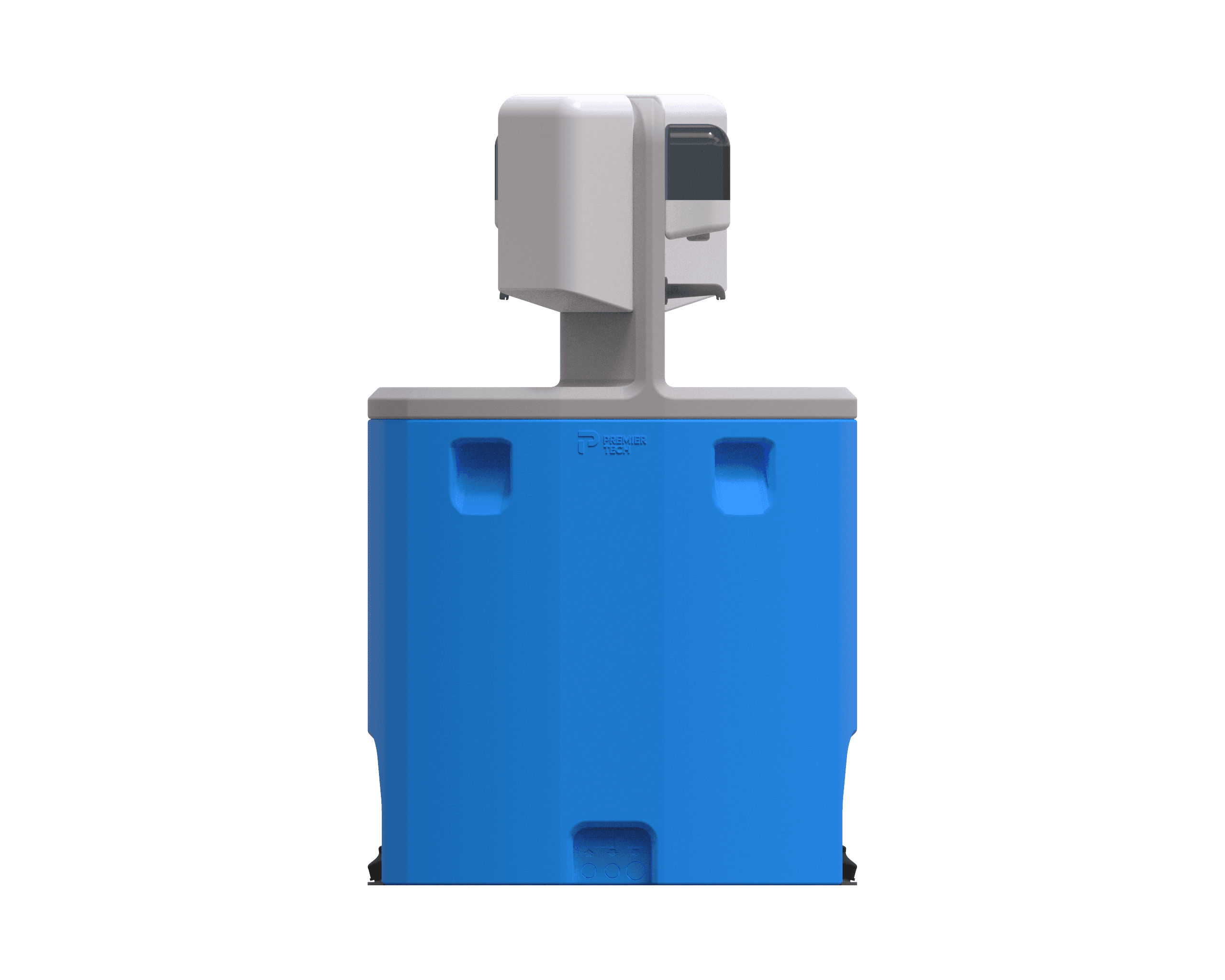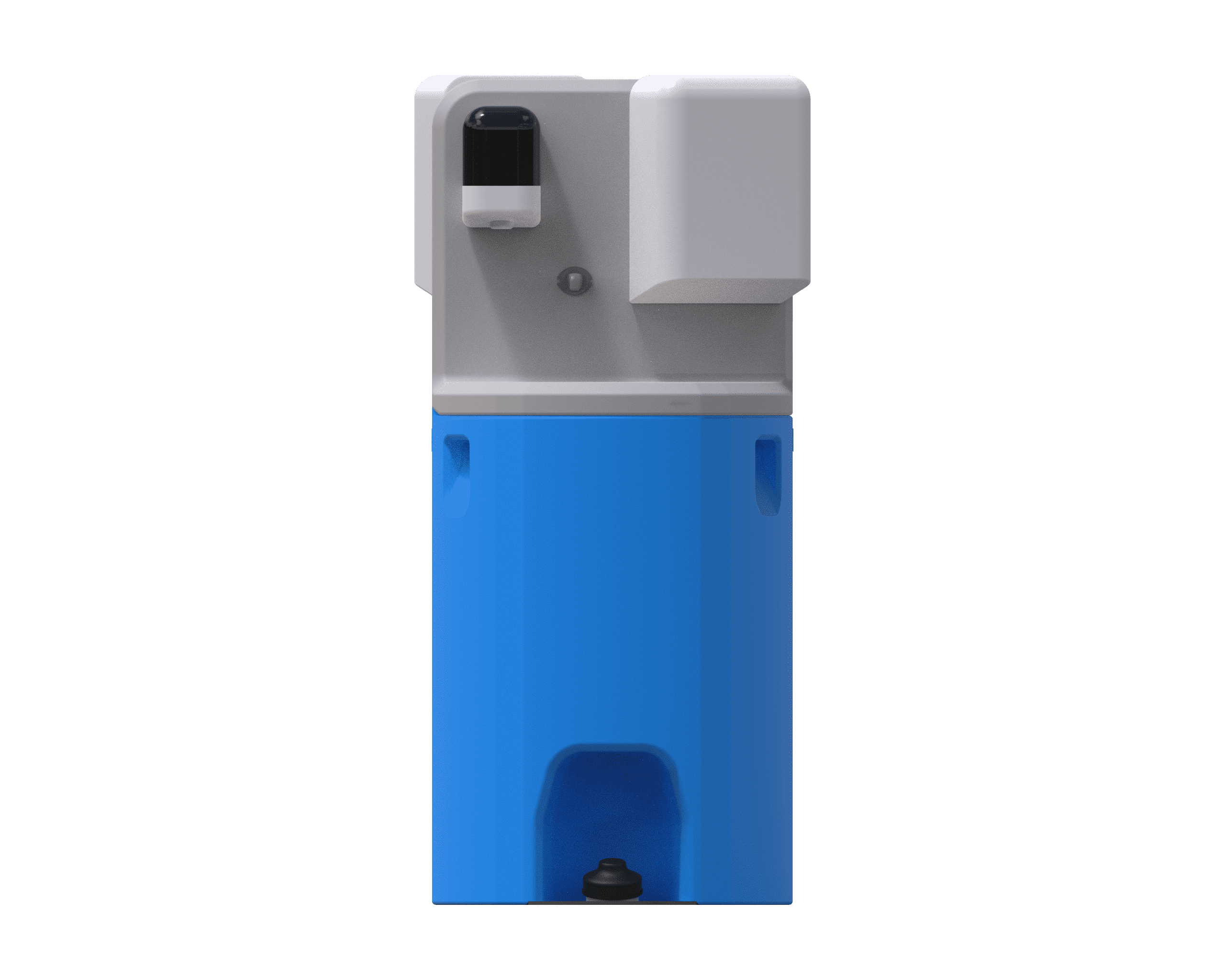 ---
Double Bac Mobile Hand Washer
Technical characteristics
This double-tray washbasin was developed according to a modern design to easily integrate this equipment into any type of environment.
Designed to provide a quick and convenient disinfection point, it can be used simultaneously by two people.
This unit can operate autonomously or connected to a water supply and sanitation network.
BENEFITS
• Robust and easy maintenance.
• Transport handles.
• Opening by an articulated lid.
• Works autonomously or connected to water supply and sanitation systems.
• Closed clean water tank that allows the use of chlorine pellets for better disinfection.
Made from high density polyethylene.
UV resistant.
Vacuum weight: 30 kg.
Clean water tank: 120 L.
Washed water tank: 130 L.
Pumps on foot, with 350 to 650 uses and 3 to 6 pump controls.
3/4 "drain plug to empty the clean water tank.
3/4 "drain plug to empty the wastewater tank.
Liquid soap dispenser.
Disinfectant distributor.
Dispenser of paper towels.
Connection for power supply of clean water tank.
Connection for the evacuation of the wastewater tank to the sewers.